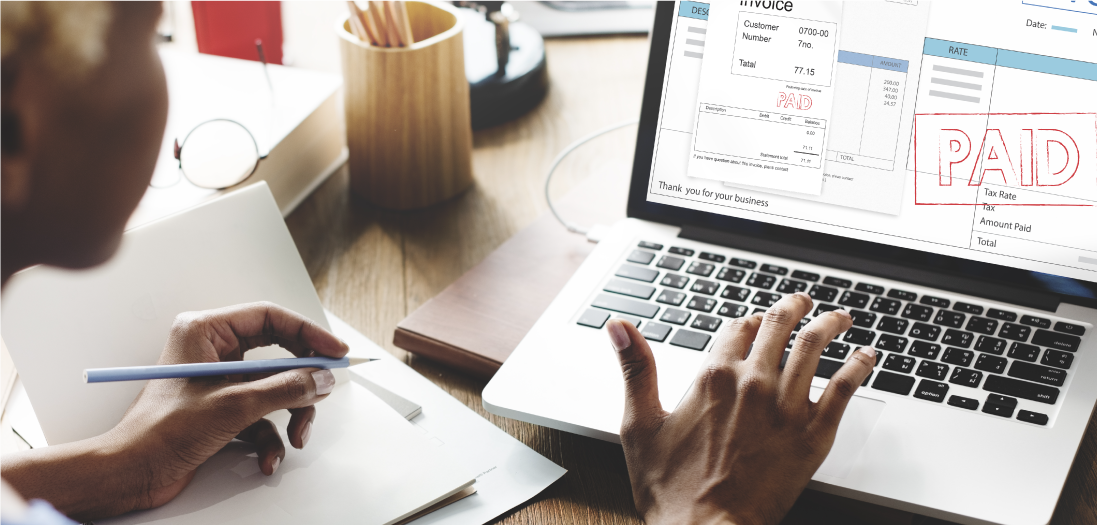 Collecting Payment
What's the best way for small and medium sized businesses to invoice customers?
You've worked hard, put in the sweat and tears, and now it's time to get paid!
How and when you invoice for goods and services provided by your business can greatly impact your relationships with customers and the time it takes for them to pay, which then impacts your cash flow and overall business management. Here are a few pointers to help small to medium sized business owners identify invoicing terms that will pay off in positive ways. While there is no one-size-fits-all solution, you can find invoicing terms that work best for your business and your clients. There are numerous software options available for invoicing as well. Contact an Amatics associate for assistance with your invoicing process.
What's Standard?
NET 30 is standard for most small to medium sized businesses, which means a client must pay within 30 days of receiving your invoice. Research your industry and ask others in your field what they do. Within most industries, many businesses tend to use similar terms. For example, construction may be NET 30 or even NET 60. Freelancers may range from cash-on-delivery (COD) to NET 30.
It may be temping to bill a client twice monthly or request payment upon delivery. While these terms are perfectly acceptable in some industries, they may not be in others. If clients resist your terms, it might be that you've asked for payment within a time frame to which they are not accustomed.
If you're working with a new client, you could start by requesting payment in project phases or request an initial deposit. Once you figure out the best time frame for a client, stick to it for the sake of consistency. Most problems arise when there is a gap in expectations.
Big Vs. Small Sums
Consider setting a longer deadline when invoicing for larger sums. For smaller amounts, you don't want to spend a lot of time chasing down a client for payment. Consider setting a NET 10 or COD for these smaller amounts.
Offer Options
If you want to keep clients happy, especially ones paying larger sums with longer payment deadlines, consider using early payment discounts. Anything over NET 30 may be considered for a payment program of this kind. This helps you collect payment for large projects sooner, accelerates your cash flow timing, and provides the client a discount in return.
Late Fees & Interest
While you should mindfully handle invoicing with all clients, you don't want to tip-toe around overdue payments. To ensure you get paid in a timely fashion, you might need to add late fees or charge interest. According to most sources, charging interest at 1.5-2% of the total amount due is standard for overdue payments.
Learning the in's and out's of invoicing can be stressful as you test the waters, but once you dial in a system that works for your business, you will be more confident in your ability to collect payment for the services you provide and proactively manage your cash flow.
If you're not confident in your invoicing system, contact Amatics and set up an appointment with one of our Associates.